46 Infrasfructure, Real Estate, Hotels, Hospitals, Hospitality, School, Colleges, Club etc.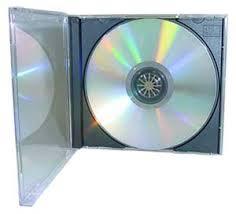 Trade Information
1 Piece Per Day

2-3 Days

All India
Product Description
Following Are Project Reports In CD:
1. Amusement Park
2. Amusement Park Cum Water Park
3. Astrology Institute
4. Banquet Hall
5. Bio-Technology Institute
6. College
7. Cold Storage
8. Computer Education Institute
9. Community Centre
10. Dental College
11. Engineering College
12. Entertainment Club
13. Fast Food Parlour
14. Fashion Technology Institute
15. Golf Course
16. Health Club & Fitness Center (Gym)
17. Health Club Cum Beauty Parlour With Sonabath
18. Hotel Industry (Five Star Category)
19. Holiday Resorts
20. Hospital Cum Research Centre
21. Hostel
22. Hostel With Mess
23. Laundry & Dry Cleaners
24. Multiplex Cum Entertainment Centre
25. Mega Food Park
26. Motel/Small Hotel
27. Medical College
28. Medical College, Hospital And Research Institute
29. Mental Retardation Hospital& Cerebral Palsy
30. Management Institute For B.Ed, Law & Bio Technology
31. Nursing Home (25 Beds)
32. Pre Nursery School
33. Pre Nursery, Nursery And K.G. School
34. Restaurant With Pub
35. Residential Appartments
36. Restaurant
37. Residential Apartment Cum Commercial Complex
38. Senior Secondary School
39. Three Star Hotel
40. Travelling Agency
41. Tourist Club
42. School Aided (School With Nursing School
For Staff Nurse& Midwife,Computer Training Institute,
Lab. Technician (Medico), Sanitary....
43. Vocational Training Institute
44. Water Park
45. Ware House
46. Women's Hostel
Each Project Report covers Introduction, Uses & Application, Manufacturing Process, Market Survey, Project Estimates with Profitability Analysis, Break Even Point, Process Flow Sheet Diagram, Resources of Finance, List of Plant, Machinery and Raw Materials Suppliers, Cost of the Plant & Machinery and Raw Materials along with Suppliers etc.

Enter Buying Requirement Details
Other Products in ' Project Reports ' category

Account Holder Name:
Industrial Technologies, India
Current Account Number: 3312 1123 908
IFSC/NEFT/RTGS Code :
SBIN0001273
MICR CODE : 110002141
Bank Address: State Bank of India, Hauz Quazi, Delhi 110006, India