Project Report on Bottling Plant (Country Liquor) [Eiri-1233]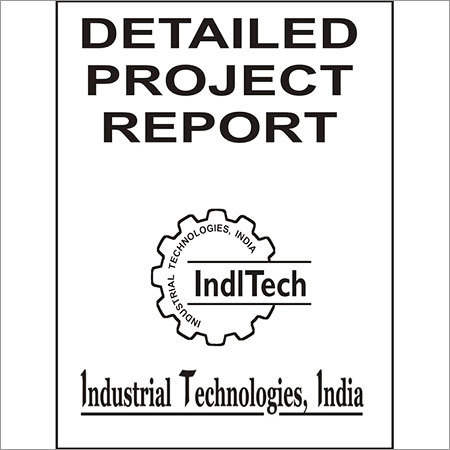 Trade Information
1 Piece Per Day

2-3 Days

All India
Product Description
Bottling Plant (Country Liquor) [Eiri-1233]
The history of distilling potable spirit is for shorter than that of making non - distilled alcoholic beverages. There are nevertheless several very early references which can be taken to indicate that a potable spirit (like country liquor) was known many thousands of years ago. The earliest regarding excessive consumption of potable distilled spirit, i.e. country liquor and other products, appear to have come from China, some 1000 years B.C. Aristotle later mentions purifying sea water by evaporation and also "wine which produces a spirit". For centuries the art of distilling remained firmly in the hands of alchemists. Herbs had long been thought to cure various maladies, agriurduly for Jaundice, fox glore, for blisters and it would seem that the alchemists argued that, if the juice of one of these herbs could be, say, quadrupled in strength, then the efficiency of cure would be multiplied four fold. The alchemists were responsible for many improvements in the art of distilling. An Overview of the Indian Liquor Industry. The alcohol industry is very important for the government. It generates an estimated Rs. 16,000 crore per annum in spite of the fact that the per capita consumption of liquor in India is the lowest in the world. The total liquor industry is worth Rs. 2,000 crore. IMFL accounts for only a third of the total liquor consumption in India. Most IMFLs are cheap and are priced below Rs. 200 per bottle. Alcohol sales proceeds account for 45% of the total revenue collection in the country.

Cost Estimation
Plant Capacity 10000 Ltrs./Day
Land & Building (Area 1.52 Acres) Rs. 2.11 Cr.
Plant & Machinery Rs. 1.20 Cr.
W.C. for 1 Months Rs. 1.31 Cr.
Total Capital Investment Rs. 4.89 Cr.
Rate of Return 52%
Break Even Point 38%
Note: ITI can modify the Capacity and Project Cost based on your requirement.
Contents of the Project Reports
Introduction
Uses and Applications
Properties
Market Position
Present Manufacturers
Detailed Process of Manufacture
Formulations
B.I.S. Specifications
Process Flow Sheet Diagram, Plant Layout,
Cost Economics with Profitability Analysis
Capacity
Land & Building Requirements with Rates
List & Details of Plant and Machinery with their Costs
Raw Materials Details/List and Costs
Power & Water Requirements
Labour/Staff Requirements
Utilities and Overheads
Total Capital Investment
Turnover
Cost of Production
Break Even Point
Profitability
Land Man Ratio
Suppliers of Plant & Machineries and Raw Materials
Cash Flow Statement
Repayment Schedule
Interest Chart
Depreciation Chart
Projected Balance Sheet for 5 Years etc.
Enter Buying Requirement Details
Other Products in 'Project Reports wine processing' category

Account Holder Name:
Industrial Technologies, India
Current Account Number: 3312 1123 908
IFSC/NEFT/RTGS Code :
SBIN0001273
MICR CODE : 110002141
Bank Address: State Bank of India, Hauz Quazi, Delhi 110006, India