Project Report on Food Products Complex (Eiri-1042)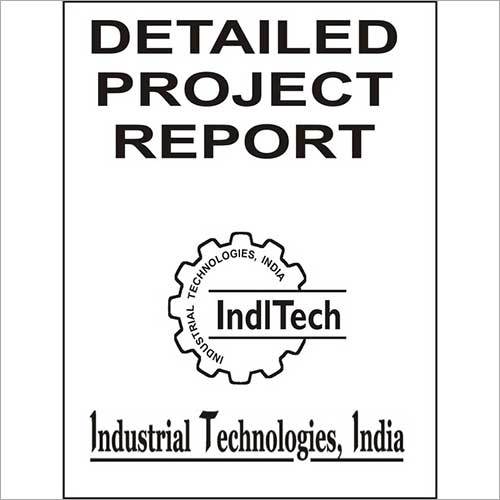 Trade Information
1 Piece Per Day

2-3 Days

All India
Product Description
Food Products Complex (Dehydrated Onions, Garlic Powder & Flakes, Cattle Feed, Tomato Powder, Tomato Products, Canned Fruits & Vegetables, Tomato Puree, Groundnut Oil, Refined Oil, Dehydrated Grapes Etc.) (Eiri-1042)
The main advantages of dehydrated onions are that they are easy to store, being lighter in weight and smaller in bulk than fresh or other processed onions, they are cheap to pack compared with canned goods, they do not require refrigerated storage as do frozen onions and the contents of a container can be used some time after opening provided they are not rehydrated. The newest dehydration process appears to be a variation on the air-drying process and is based on the principle of vapour pressure differentials, using air circulated around the onions at relatively low temperatures to `sweat' the water from the food. It is reported that this method of dehydration prevents a crust forming on the outside of the pieces of food and that the low temperatures have less effect on flavour, texture, colour and vitamin contents of onion than do the higher temperatures used in conventional hot air-drying methods.

Cost Estimation (All Fig. in Thousands)
Land & Building (Area 20 Acres) Rs. 3,88,880 Th.
Plant & Machinery Rs. 2,25,000 Th.
W.C. for 1 Months Rs. 1,94,309 Th.
Total Capital Investment Rs. 8,80,139 Th.
Rate of Return 26%
Break Even Point 57%
Note: ITI can modify the Capacity and Project Cost based on your requirement.
Contents of the Project Reports
Introduction
Uses and Applications
Properties
Market Position
Present Manufacturers
Detailed Process of Manufacture
Formulations
B.I.S. Specifications
Process Flow Sheet Diagram, Plant Layout,
Cost Economics with Profitability Analysis
Capacity
Land & Building Requirements with Rates
List & Details of Plant and Machinery with their Costs
Raw Materials Details/List and Costs
Power & Water Requirements
Labour/Staff Requirements
Utilities and Overheads
Total Capital Investment
Turnover
Cost of Production
Break Even Point
Profitability
Land Man Ratio
Suppliers of Plant & Machineries and Raw Materials
Cash Flow Statement
Repayment Schedule
Interest Chart
Depreciation Chart
Projected Balance Sheet for 5 Years etc.
Enter Buying Requirement Details
Other Products in 'Feasibility Studies, Project Report Services' category

Account Holder Name:
Industrial Technologies, India
Current Account Number: 3312 1123 908
IFSC/NEFT/RTGS Code :
SBIN0001273
MICR CODE : 110002141
Bank Address: State Bank of India, Hauz Quazi, Delhi 110006, India