Project Report on Fruit Juice, Jam, Jellies And Allied Products (Eiri-1044)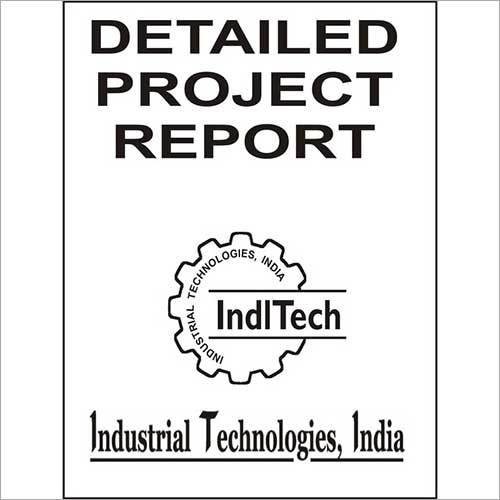 Trade Information
1 Piece Per Day

2-3 Days

All India
Product Description
Fruit Juice, Jam, Jellies And Allied Products (Eiri-1044)

Fruit drinks/juices can be classified as the liquid or liquid and pulpy material in relatively homogeneous forms derived from fruit. Generally juices are entirely free of seed and tough fibers and of smooth consistency. Juices are classified in three groups:- (a) High Acid Juices, (b) Medium Juices, (c) Low acid or non-acid juices. High acid juices include the fruit drinks/juices in the PH range of 3.90 or lower i.e. Guava, Pine Apple etc. Medium acid juices include the fruit drinks/juices in the PH range 3.90-4.90 ie. Apples, Bananas, Mango etc. Similarly the fruit drinks/juices which are in the PH range of 4.80 or more are low or non-acid juices i.e. Beets, carrots etc.

Cost Estimation
Land & Building (Area 2000 Sq.Mt.) Rs. 1.99 Cr.
Plant & Machinery Rs. 1.65 Cr.
W.C. for 1 Months Rs. 33 Lacs
Total Capital Investment Rs. 4.33 Cr.
Rate of Return 81%
Break Even Point 29%
Note: ITI can modify the Capacity and Project Cost based on your requirement.
Contents of the Project Reports
Introduction
Uses and Applications
Properties
Market Position
Present Manufacturers
Detailed Process of Manufacture
Formulations
B.I.S. Specifications
Process Flow Sheet Diagram, Plant Layout,
Cost Economics with Profitability Analysis
Capacity
Land & Building Requirements with Rates
List & Details of Plant and Machinery with their Costs
Raw Materials Details/List and Costs
Power & Water Requirements
Labour/Staff Requirements
Utilities and Overheads
Total Capital Investment
Turnover
Cost of Production
Break Even Point
Profitability
Land Man Ratio
Suppliers of Plant & Machineries and Raw Materials
Cash Flow Statement
Repayment Schedule
Interest Chart
Depreciation Chart
Projected Balance Sheet for 5 Years etc.
Enter Buying Requirement Details
Other Products in 'Feasibility Studies, Project Report Services' category

Account Holder Name:
Industrial Technologies, India
Current Account Number: 3312 1123 908
IFSC/NEFT/RTGS Code :
SBIN0001273
MICR CODE : 110002141
Bank Address: State Bank of India, Hauz Quazi, Delhi 110006, India