Project Report on Iron Ores Pelletization Plant [Eiri-1170]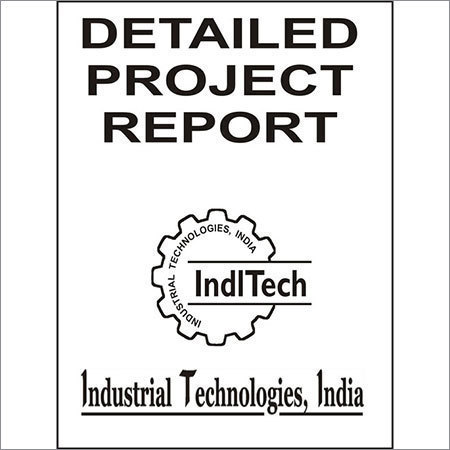 Trade Information
1 Piece Per Day

2-3 Days

All India
Product Description
Iron Ores Pelletization Plant [Eiri-1170]

Iron Ore Pellets are used in blast furnaces for producing sponge iron & steels. Marked by high productly lower fuel consumption and improved furnace control, pellets are now preferred all over the world for primary steel making. An iron ore pelletization unit can submit an IEM to SIA of ministry of Steel Industry to set-up a plant of mfg. capacity = 18 lakh tonners pa. This project sould be 100% EOU/EOU or an ancillary to a sponge iron plant. This plant can be set-up near an iron ore concentration site or a sponge iron plant or near a sea port for respective benefits of transportation costs saving on transfer of raw materials and /or finished products in between the point of importance & the plant. If it is near iron ore concentration plant raw materials transportation bill will be reduced. If set up near a sponge iron plant the cost of delivering pelletized products to the user plant will be small. Similarly in case of EOU project its being near a sea port will be beneficial. Except some critical equipments which necessarily need to be imported all other equipments required for the project are indigenously available. The technical know how, for an energy efficient, pollution-free and highly productive sophisticated pelletizing plant is not fully available from indigenous sources. However the unit will be readily permitted to import technical know how in the form of designs/drawings and expertise form foreign companies. RBI will automatically give clearance for technical/financial collaboration. Depending on the size of the project connected electric power load reqd. may be about 5 mw to 25 mw, besides 100000 Kls/pa of fuel oil.

Cost Estimation

Plant Capacity 500 MT./Day
Land & Building (Area 1,20,000 sq.mt.) Rs. 102.76 Cr.
Plant & Machinery Rs. 35.36 Cr.
W.C. for 2 Months Rs. 19.70 Cr.
Total Capital Investment Rs. 160.97 Cr.
Rate of Return 36%
Break Even Point 40%

Note: ITI can modify the Capacity and Project Cost based on your requirement.

Contents of the Project Reports

Introduction
Uses and Applications
Properties
Market Position
Present Manufacturers
Detailed Process of Manufacture
Formulations
B.I.S. Specifications
Process Flow Sheet Diagram, Plant Layout,
Cost Economics with Profitability Analysis
Capacity
Land & Building Requirements with Rates
List & Details of Plant and Machinery with their Costs
Raw Materials Details/List and Costs
Power & Water Requirements
Labour/Staff Requirements
Utilities and Overheads
Total Capital Investment
Turnover
Cost of Production
Break Even Point
Profitability
Land Man Ratio
Suppliers of Plant & Machineries and Raw Materials
Cash Flow Statement
Repayment Schedule
Interest Chart
Depreciation Chart
Projected Balance Sheet for 5 Years etc.
Enter Buying Requirement Details
Other Products in 'Industrial Project Reports' category

Account Holder Name:
Industrial Technologies, India
Current Account Number: 3312 1123 908
IFSC/NEFT/RTGS Code :
SBIN0001273
MICR CODE : 110002141
Bank Address: State Bank of India, Hauz Quazi, Delhi 110006, India