Project Report on Menthol Bold Crystals (Eiri-1097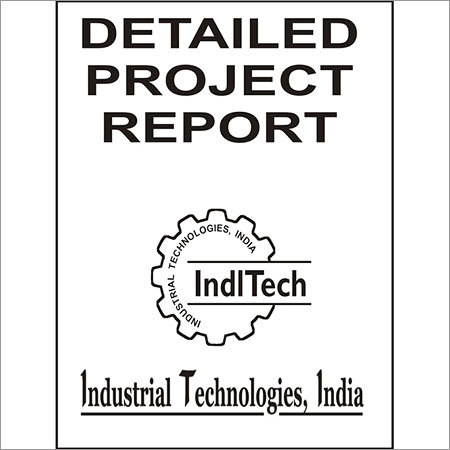 Price And Quantity
1 , , Piece

35000 INR/Piece
Trade Information
1 , , Piece Per Day

2-3 Days

All India
Product Description
Menthol Bold Crystals From Menthol Flakes

(Eiri-1097)
Menthol is a white crystalline chemical product. It is manufactured either from natural source or is produced synthetically. Laevo or Racemic form are only the rapautically active melting point of natural or synthetic laevo menthol lies between 41 and 44oC. Some manufacture classify crystals according to their shape and size and thus many terminologies are used by them e.g. bold crystal medium crystals, medium extra crystals, medium extra large crystals. Menthol is marketed in almost all size of container from 25 kgs. packs to 2 gm. pack. Most popular packs are 5 kgs. 500 gm. and 900 gm. Menthol is packed in sealed or unsealed plastic or PVC bags. Paper bags are rarely used. Which are not desirable. These filled bag are than packed in printed or unprinted sealed or unsedal tin container's. Occasionally cardboard boxes are used which again are unsatisfactory for a variety of reason. The commercial cultivation of the plants known as peppermint and spearmint, members of the genus mentha (Fam. labiatae), and the extraction processing and shipment of their oils, including menthol crystals, constitute an industry enrolling over $100 million in transactions each year. The mint plant are perennials yielding aromatic oils which are of increasing importance and have indeed long been a longest the world's most valuable flavouring materials. Mint is probably the world's third most important flavour being exceeded in popularity only vanilla and citrus flavours.

Cost Estimation
Plant Capacity 5 MT./Day
Land & Building (Area 1000 sq.mt.) Rs. 1.32 Cr.
Plant & Machinery Rs. 37 Lacs
W.C. for 3 Months Rs. 1.77 Cr.
Total Capital Investment Rs. 3.72 Cr.
Rate of Return 18%
Break Even Point 57%
Note: ITI can modify the Capacity and Project Cost based on your requirement.
Contents of the Project Reports

Introduction
Uses and Applications
Properties
Market Position
Present Manufacturers
Detailed Process of Manufacture
Formulations
B.I.S. Specifications
Process Flow Sheet Diagram, Plant Layout,
Cost Economics with Profitability Analysis
Capacity
Land & Building Requirements with Rates
List & Details of Plant and Machinery with their Costs
Raw Materials Details/List and Costs
Power & Water Requirements
Labour/Staff Requirements
Utilities and Overheads
Total Capital Investment
Turnover
Cost of Production
Break Even Point
Profitability
Land Man Ratio
Suppliers of Plant & Machineries and Raw Materials
Cash Flow Statement
Repayment Schedule
Interest Chart
Depreciation Chart
Projected Balance Sheet for 5 Years etc.
Enter Buying Requirement Details
Other Products in 'Feasibility Studies, Project Report Services' category

Account Holder Name:
Industrial Technologies, India
Current Account Number: 3312 1123 908
IFSC/NEFT/RTGS Code :
SBIN0001273
MICR CODE : 110002141
Bank Address: State Bank of India, Hauz Quazi, Delhi 110006, India