Project Report on Sodium Lauryl Sulphate And Sodium Lauryl Ether Sulfate [EIRI-1557]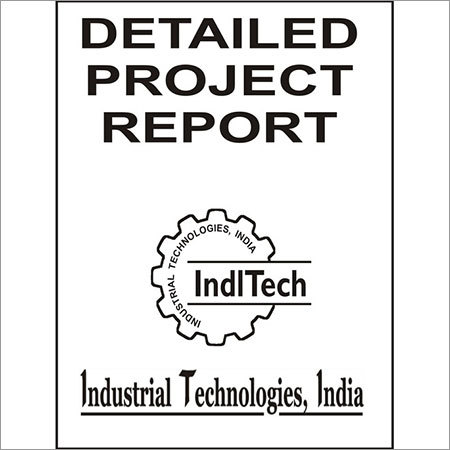 Trade Information
1 Piece Per Day

2-3 Days

All India
Product Description
Sodium Lauryl Sulphate And Sodium Lauryl Ether Sulfate [EIRI-1557]
The sodium salts are familiar as pastes with about 30 percent of active material as dried extruded material, dried flakes or tray-dried powder all of high concentration. For special purposes as for examples as a foaming agent and detergent in tooth-pastes free, unsulphated alcohol is undesirable because of the flavour it imparts. For same exceptional cases sodium sulphate is unwanted. Sodium sulphate can be eliminated by dissolving out the sodium lauryl sulphate with hot ethyl alcohol or isopropyl alcohol. These solvents also take the free unsulphated alcohol into solution and after evaporating off the solvent a final extraction with acetone will dissolve the free alcohol and leave purified alkyl sulphate as the residue. Some laury sulphate is described as a mixture of normal primary alkyl sulphates chiefly sodium lauryl sulphate, containing not less than 58% w/w of total alcohols. It is very soluble in water in which it forms turbid solutions, partly soluble in 95% per cent alcohol, sodium chloride and soidum sulphate together not less than 10% w/w when estimated by specified methods of analysis, unsulphated alcohol when estimated by a specified method not more than 4 per cent w/w. Sodium lauryl sulphate (CH3(CH2)10.CH2OSO3Na) mainly used as a surfactant and foaming agent, find use in dental creams shampoos and cosmetic emulsions in general now it is manufactured through synthetic as well as natural lauryl alcohol(taking it as the starting point). Further, whole two types of the products are being manufactured in the solid form, there is demand for the material in the form of a solution also. Sodium lauryl ether sulphate is also known as "Fatty alkyl ether sulphate". Before the discovery of sodium lauryl ether sulphate, all the detergents and shampoo manufacturers use only sodium lauryl sulphate as a raw material in the field of detergent and shampoo. Detergent and shampoos are compounds which are used for human comfort, cleanliness and for industrial surface applications.

Cost Estimation
Plant Capacity 4 Ton./Day
Land & Building (Area 5000 sq.mt.) Rs. 5.61 Cr.
Plant & Machinery Rs. 1.93 Cr.
W.C. for 2 Months Rs. 2.68 Cr.
Total Capital Investment Rs. 9.88 Cr.
Rate of Return 16%
Break Even Point 66%
Note: ITI can modify the Capacity and Project Cost based on your requirement.
Contents of the Project Reports
Introduction
Uses and Applications
Properties
Market Position
Present Manufacturers
Detailed Process of Manufacture
Formulations
B.I.S. Specifications
Process Flow Sheet Diagram, Plant Layout,
Cost Economics with Profitability Analysis
Capacity
Land & Building Requirements with Rates
List & Details of Plant and Machinery with their Costs
Raw Materials Details/List and Costs
Power & Water Requirements
Labour/Staff Requirements
Utilities and Overheads
Total Capital Investment
Turnover
Cost of Production
Break Even Point
Profitability
Land Man Ratio
Suppliers of Plant & Machineries and Raw Materials
Cash Flow Statement
Repayment Schedule
Interest Chart
Depreciation Chart
Projected Balance Sheet for 5 Years etc.
Enter Buying Requirement Details
Other Products in 'Chemical Projects' category

Account Holder Name:
Industrial Technologies, India
Current Account Number: 3312 1123 908
IFSC/NEFT/RTGS Code :
SBIN0001273
MICR CODE : 110002141
Bank Address: State Bank of India, Hauz Quazi, Delhi 110006, India